Riot
LEAGUE OF LEGENDS
League Of Legends, one of the most exciting games in the world, is a strategy game developed and published by Riot Games. Riot Games's headquartered is in Los Angeles, California and has 23 offices around the world. League Of Legends also has a trading network in itself and the basis of this trading network consists of RP, Riot Points. RPs provide the character and items that will give your character an advantage. The more Riot Points, the more items the user can get. RPs where players form a big commercial movement are offered to game lovers with different scale.
When League of Legends Riot Points gift cards are purchased, a digital code of 400-840-1780-3620-6450 or 12800RP is delivered to players, based on the value of the card. Once the digital code of the RP is activated, the amount is added to the account in League of Legends and players buy items and characters.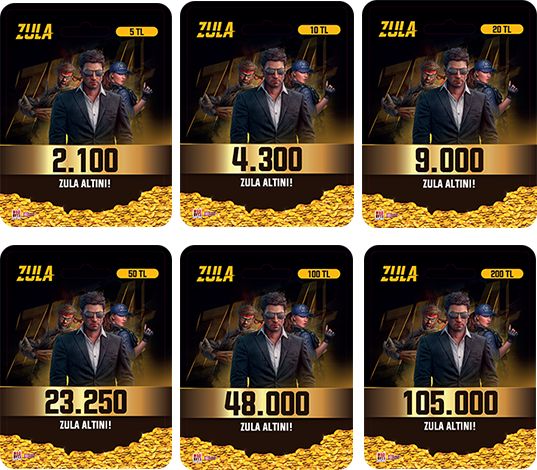 InGame
ZULA
Zula is the first Turkish-made multiplayer computer game. Turkey and Brazil by 2016 in nominal rather have loved and then spread to a much wider audience.
You can make up for the time you spend to earn Zula Gold in the game by purchasing Zula Gold.
With the Zula Golds on the clippings of 2100-4300-9000-23250-48000-105000, you will use weapons, armory, equipment etc. items can be purchased.